Let loose your inner desire and book an session with a professional domina today!
About
Mistress is a Swedish lifestyle Domina now based in Puerto Banus with a huge passion for Dominance and Bdsm but not least in combination with a large portion of worship and discipline.
When you contact Mistress, rather it is for a session in the studio or online, you can expect Professional Dominance on all levels. Mistress want to give you an experience where the atmosphere and activities take place on a mental level, no details may be left to chance.
For over 13 years Mistress has now received Submissives for sessions and has time and again shown evidence of great knowledge both when it 
comes to tool-based and psychic dominance.
Constantly recurring submissives are proof that Mistress knows what she is doing and is much appreciated.
Short information about Mistress:
Age: 39
Blond, representing and well trained body
Length: 171 cm.
Shoes: 39
Clothes: 38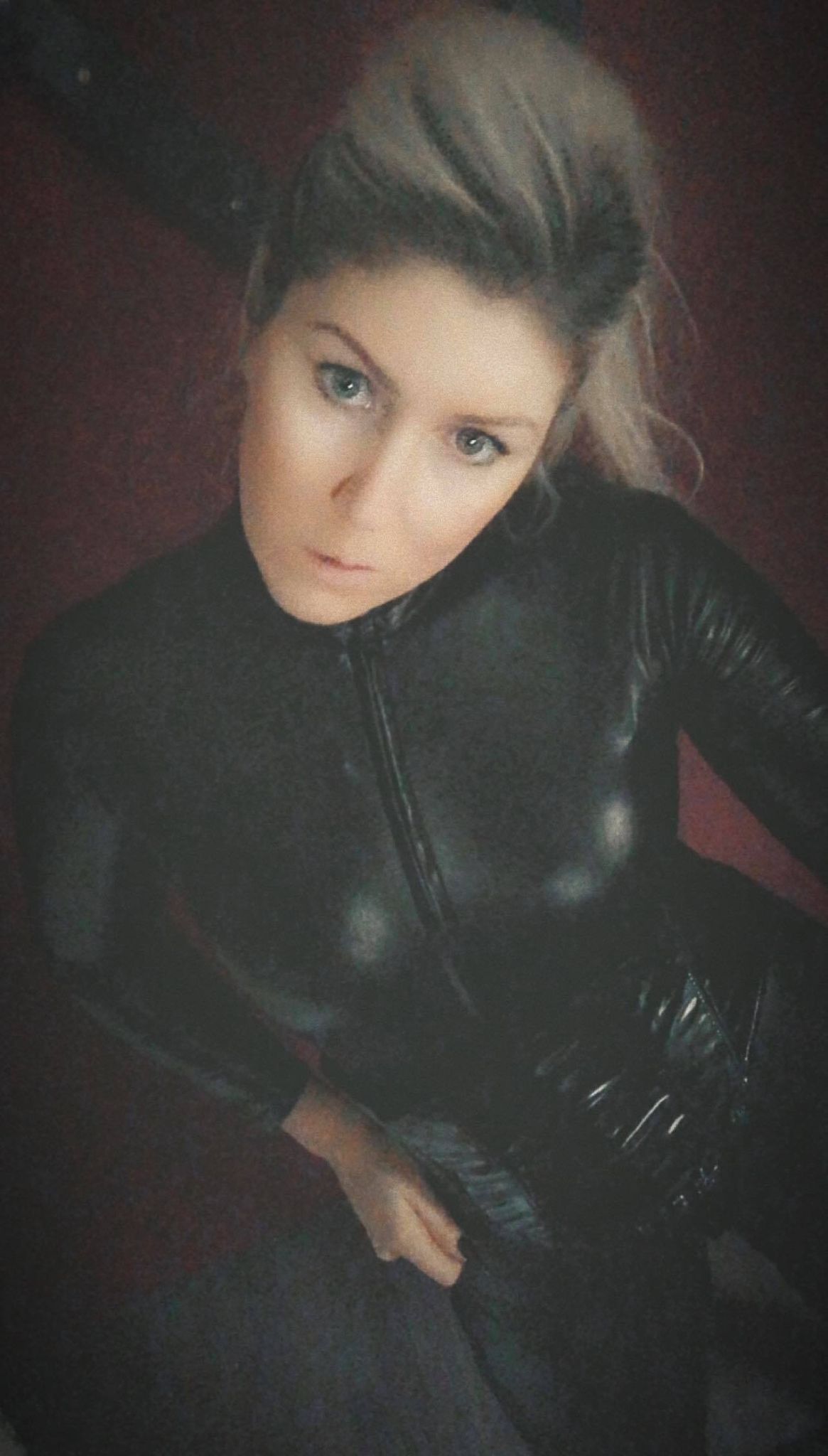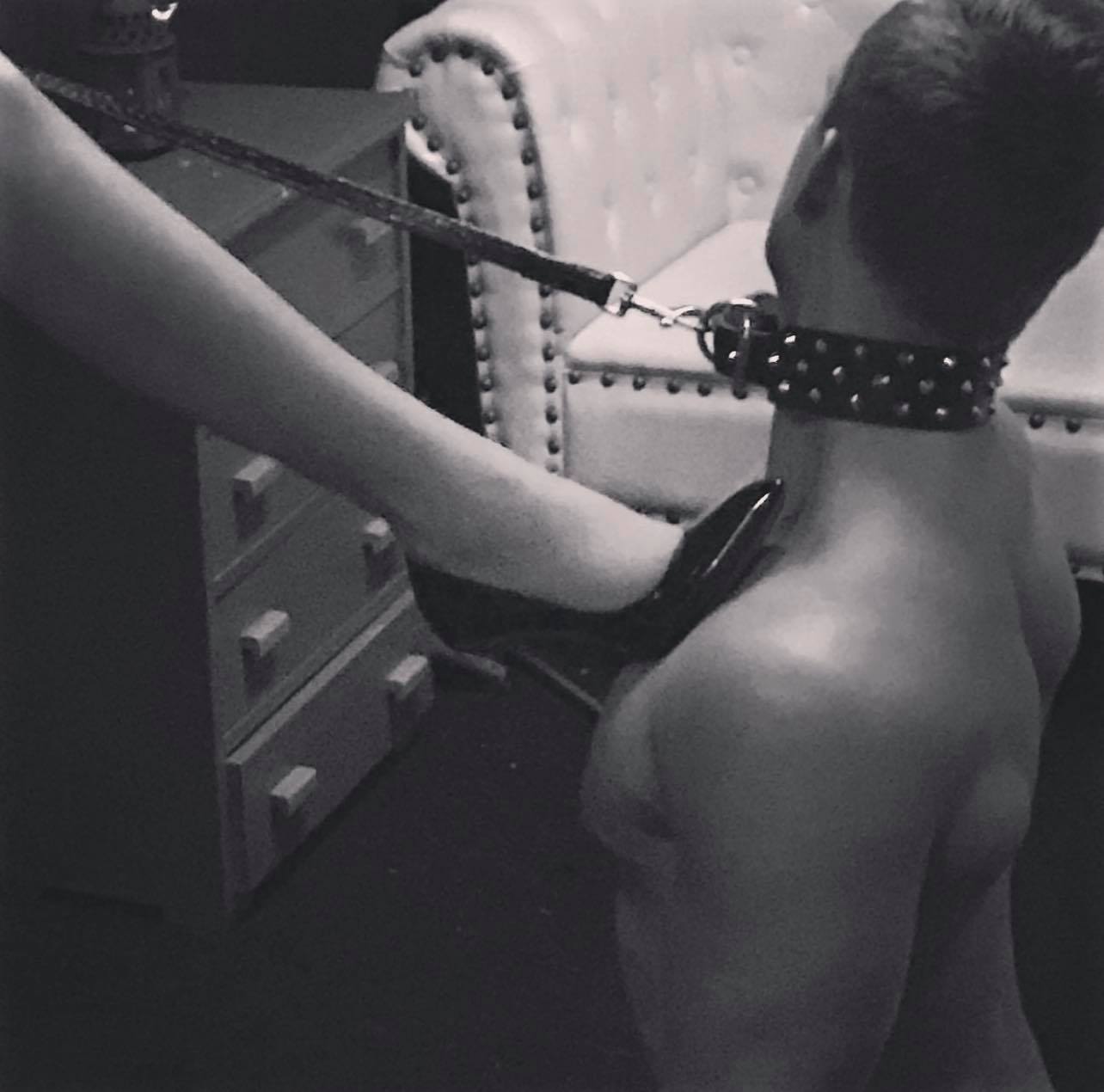 Sessions
Mistress sessions are always planned and tailored highly invidually. Before your first session it´s therefore crucial for a successful session that Mistress have so much information about your previous experiences and wishes about in which direction you want to develop in the wonderful world of bdsm.
Right now Mistress is located in Marbella/Puerto Banus with a well equipped, private dungeon for different kind and all levels of domination and Bdsm activities. Prepare yourself for an unforgettable session under Mistress control. Mistress is also available for company in bdsm events of any kinds, outcalls, public domination and of course online domination.
My sessions are based on my own long-standing interest in bdsm and seeing my submissives develop on different levels. I see your first session as the beginning of a long and evolving journey where your boundaries are moved further and you gradually take your submissive side to new levels.
All sessions are quality and SSC-marken and are conducted under total confidentiality on my part.
So now… Let Mistress know your wishes!
/Mistress Sess
Visit my Onlyfans
If you don't have the opportunity to visit the studio Mistress will be happy to guide you at a distance. At Only Fans you have access to Mistress most private photo gallery. You can also be dominated personally by your conditions in everyday life with both moving images and text messages.
Maybe you only want to support your Mistress? Then you are also welcome to become a Fan!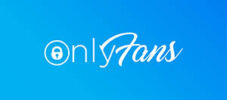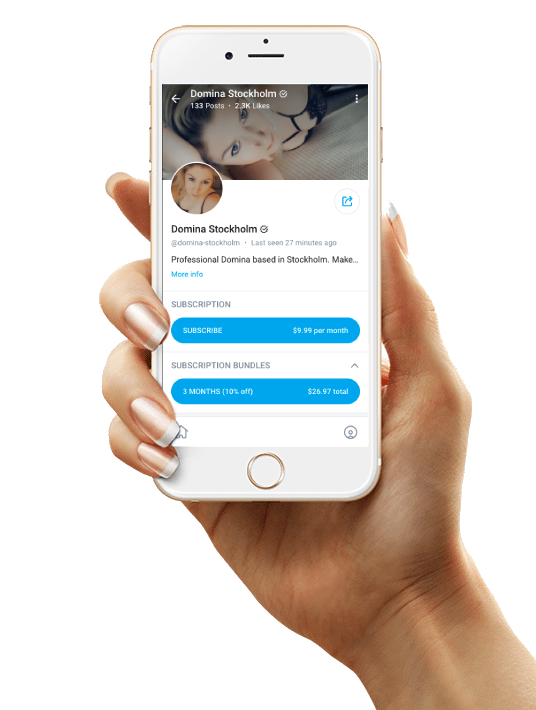 For contact with Mistress, total respect applies. You express yourself correctly, politely and receive a response from Mistress within 24 hours.
Mistress reserve the right to leave what she finds unserious inquiries unanswered.
The level of compensation for sessions or meetings presented after a serious contact.